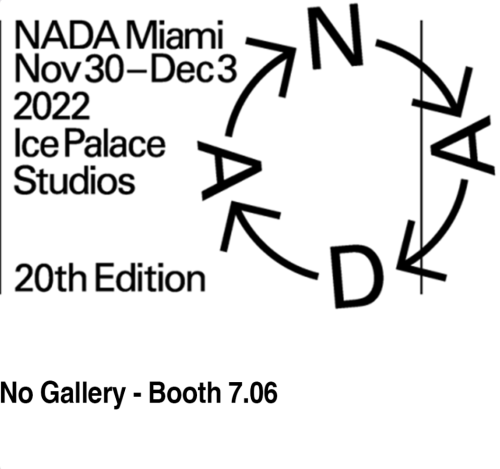 No Gallery is happy to participate in NADA Miami Art Fair 2022. We will be exhibiting works by Sven Loven, Rolf Nowotny and Valentina Vaccarella with a portfolio of select vintage photographs by renound NYC Photographer Richard Kern.
NADA Miami Art Fair will be open to the public from December 1st to December 3rd 11 am to 7pm and an invite only VIP evening on November 30th.
Location is at Ice Palace Studios - 1400 North Miami Avenue. Please visit https://www.newartdealers.org/programs/nada-miami-2022/tickets to purchase tickets.